CONE CRUSHER
ROLJACK cone crusher is similar in operation to a gyratory crusher, with less steepness in the crushing chamber and more of a parallel zone between crushing zones. A cone crusher is suitable for crushing a variety of mid-hard and above mid-hard over and rocks.
key features & benefits
Rugged and reliable, and designed to achieve outstanding results all RSC series cone, crusher feature a steep crushing chamber angle, a large crushing stroke, and optimum speed to deliver a finer product through increased inter-particle compression. Our RSC series cone crusher are designed to allow for maximum mobility without sacrificing versatility or crusher force.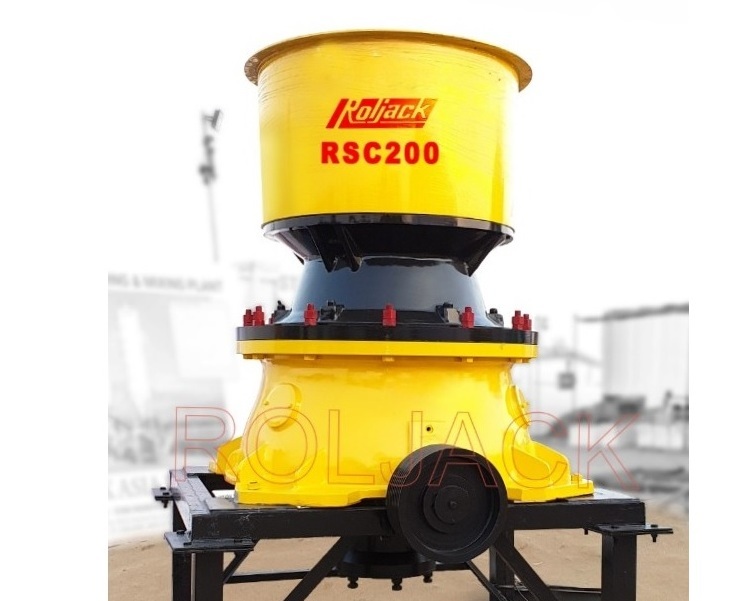 Interested with this Product.