ROLSKID SECONDARY SERIES CRUSHER PLANT
Roljack ROLSKID – S Series Secondary Crusher Plant consist of a Surge Hopper, Feeder and and additional flow conveyor, a Cone Crusher "RSC", Fixed Skid, Panel, Motors and other accessories. These plant requires feed form primary crusher plant. The supply from primary set up is first collected in hopper and then is feed in to the cone crusher using belt conveyor. The maximum feed size of ROLSKID –S series crusher plant is 250mm. These plant require foundation at ground level. These crusher are as such designed to crush the toughest feed. These crusher reliability depends on strong welding and stress relived frame construction. This design provide excellent fatigue strength. In many application and mining process ROLSKID –S Series Crusher Plant are used as second crusher point in any multistage crusher plant. The main advantage of this series is that it runs with negligible vibration due to its heavy and fix structure. These plant produce continuous and efficient production. The yield strength of these plant is higher in comparison to portable crusher plant.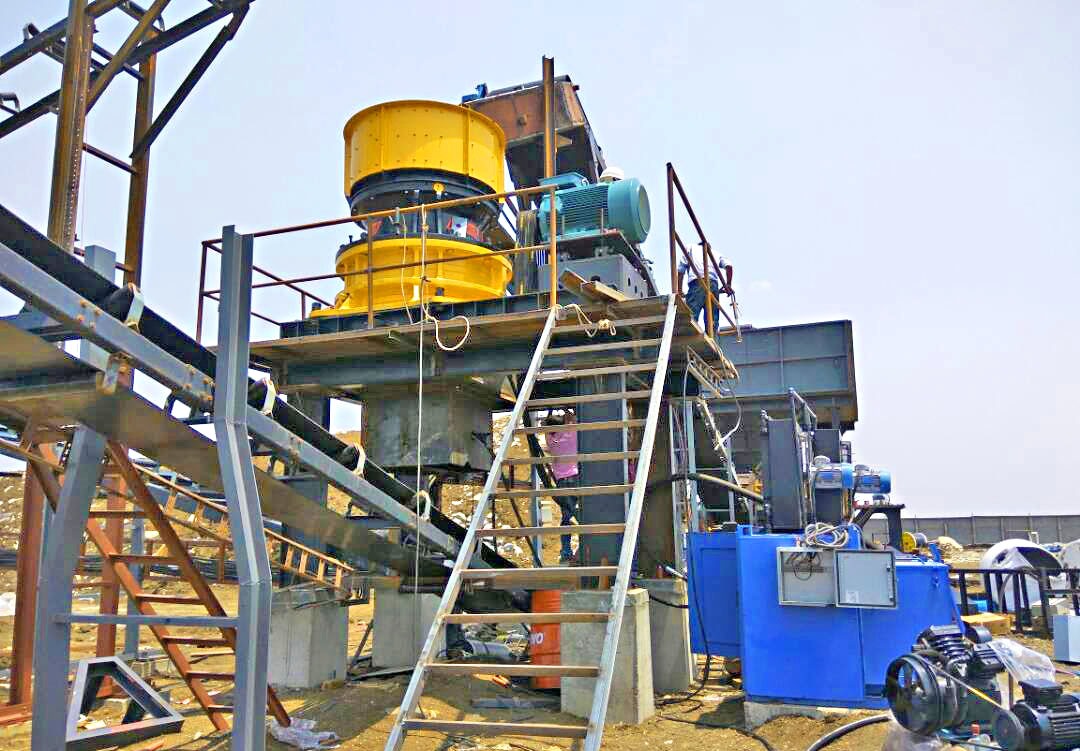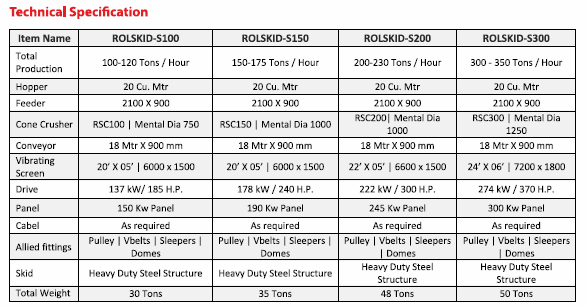 Interested with this Product.