ROLTRACK PRIMARY SERIES (MOBILE) CRUSHER PLANT
Roljack ROLTRACK –P Series Primary Crusher Plant consist of in build feeding Hopper, Main Primary Crusher "RJC", Fixed Crawler Mounting, Panel, Motors and other accessories. These Crusher are as such designed to crush the toughest feed, These Crusher reliability depend on Strong welding and stress relived frame construction. This design provides excellent fatigue strength. In many application and mining process ROLTRACK Series crusher plant are used as first crushing point in any multistage crusher plant. The main advantage of this it can frequently be taken from one place to another place and a very less vibration due to its heavy structure. With its remote driven crawler base the Plant Itself can be moved in certain specified area.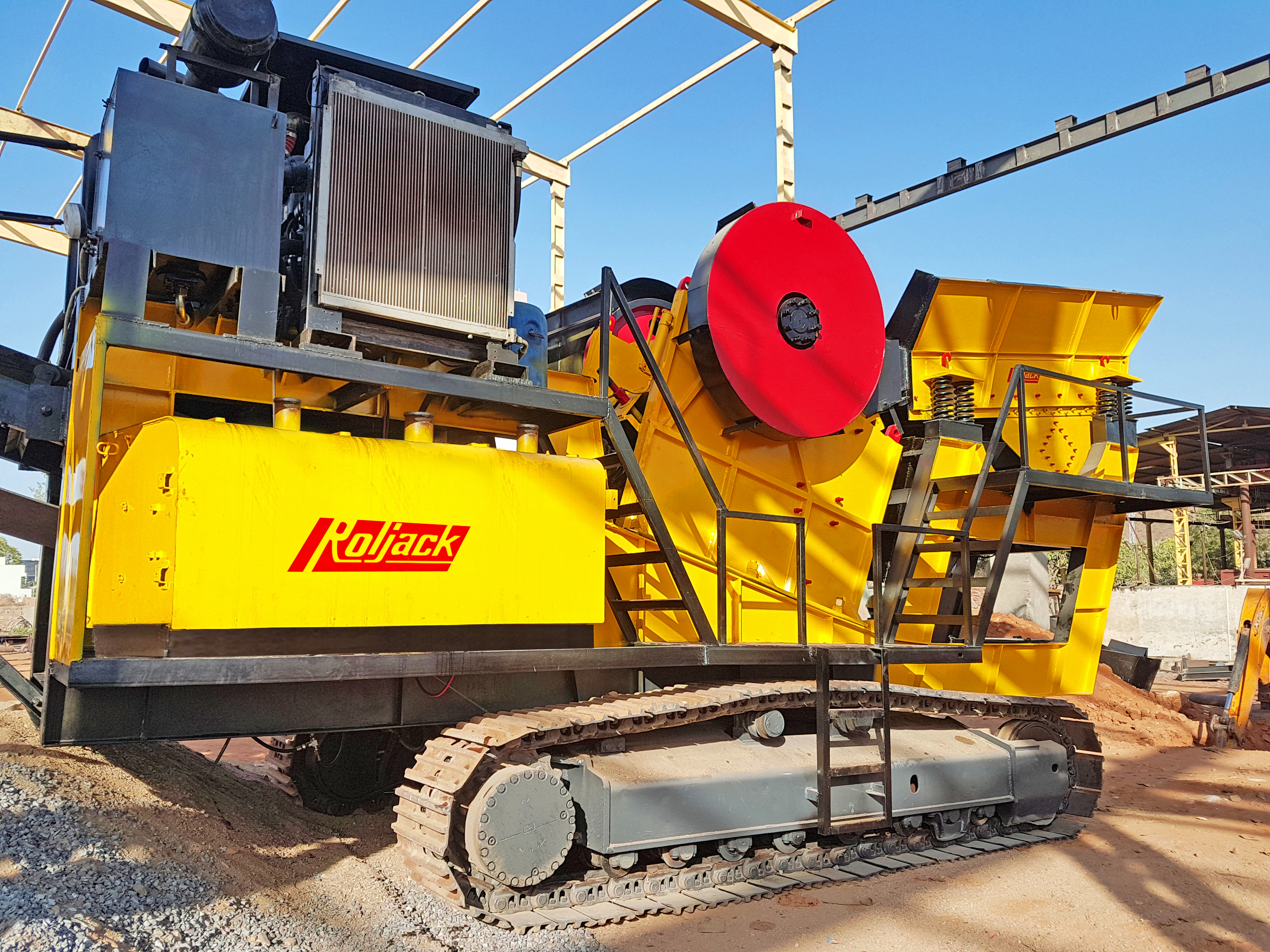 Interested with this Product.