ROLTRAIL TERTIARY SERIES CRUSHER PLANT
Roljack ROLTRAIL –T Series Tertiary Crusher Plant consist of in build Surge Hopper, VSI "RVSI", Vibrating Screen, Fixed Trailer Mounting, Panel, Motors and other accessories. These Crusher are as such designed to crush the together feed. These crusher reliabilities depends on Strong welding and relived frame construction. This design provides excellent fatigue strength. In many application and mining process Roljack ROLTRAIL –T Series Crusher Plant as used as tertiary crushing point in any multistage crusher plant.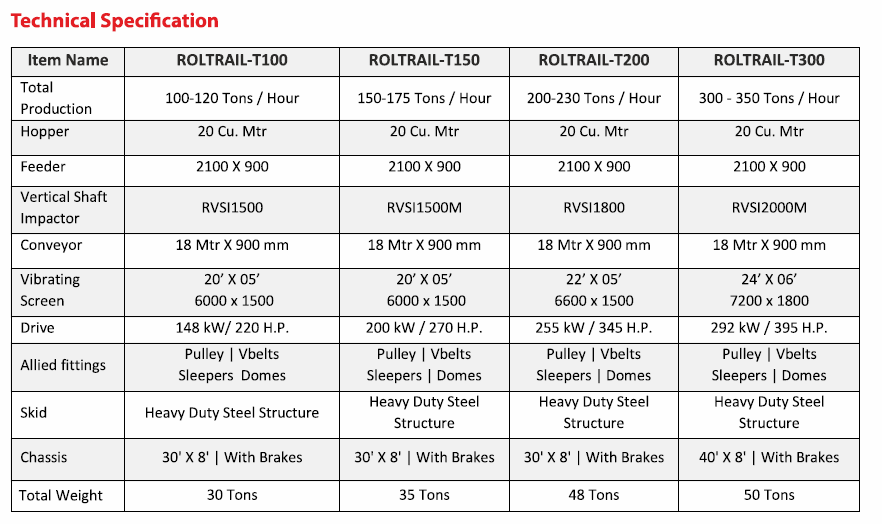 Interested with this Product.